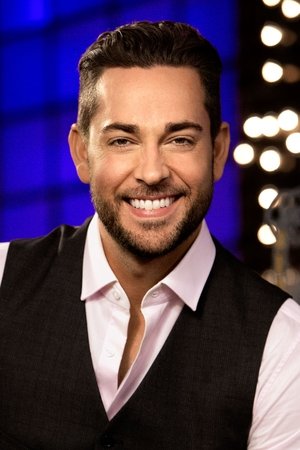 Biography
Zachary Levi Pugh (born September 29, 1980), better known by his stage name Zachary Levi, is an American television actor, director, and singer known for the roles of Kipp Steadman in Less than Perfect, Chuck Bartowski in Chuck, and Flynn Rider in Tangled. Description above from the Wikipedia article Zachary Levi, licensed under CC-BY-SA, full list of contributors on Wikipedia.
Photo Gallery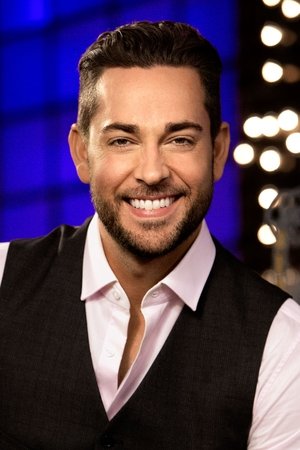 Filmography
Movie Name
Release Date

FBI agent Malcolm Turner goes back undercover as Big Momma, a slick-talking, slam-dunking Southern granny with attitude to spare! Now this granny must play nanny to three dysfunctional upper class kids in order to spy on their computer hacked dad.

2006-01-26

Pop sensations Alvin, Simon and Theodore end up in the care of Dave Seville's twenty-something nephew Toby. The boys must put aside music super stardom to return to school, and are tasked with saving the school's music program by winning the $25,000 prize in a battle of the bands. But the Chipmunks unexpectedly meet their match in three singing chipmunks known as The Chipettes - Brittany, Eleanor and Jeanette. Romantic and musical sparks are ignited when the Chipmunks and Chipettes square off.

2009-12-23

Jane Grant has just received an invitation to her younger cousin's wedding, and it's engraved with two of the most dreaded words a perpetually available sing can encounter: "plus guest." Come wedding day, Jane had better deliver. After all, she's already told everyone, including her meddlesome Aunt Ina and now-famous high school nemesis Natasha Nutley, that she's in a serious relationship. Now Jane has two months to find a guy to fit the lie, complete the guest list, and save face. If the series of miserable set-ups orchestrated by her well-meaning best friends Eloise and Amanda are any indication, Jane's in for big trouble. From the first date to blind date, from double date to last date, the match game is on - and with millions of men to pick from, Jane is sure to find Mr. Right, right?

2003-08-16

When the kingdom's most wanted-and most charming-bandit Flynn Rider hides out in a mysterious tower, he's taken hostage by Rapunzel, a beautiful and feisty tower-bound teen with 70 feet of magical, golden hair. Flynn's curious captor, who's looking for her ticket out of the tower where she's been locked away for years, strikes a deal with the handsome thief and the unlikely duo sets off on an action-packed escapade, complete with a super-cop horse, an over-protective chameleon and a gruff gang of pub thugs.

2010-11-24

A road trip comedy about three friends who travel across the country in a Wiener Wagon to beat up a popular daytime talk show therapist.

2008-06-03

A reclusive telemarketer has only one semblance of a friend: His telecommuter boss. But the telemarketer's social circle seems to improve greatly when a whimsical co-worker enters his life. Only, as he begins to sketch his new friend's portrait, disturbing "voices" from the phone man's past threaten to lead him into a network of destruction

2007-01-01

The kingdom is in a festive mood as everyone gathers for the royal wedding of Rapunzel and Flynn. However, when Pascal and Maximus, as flower chameleon and ring bearer, respectively, lose the gold bands, a frenzied search and recovery mission gets underway. As the desperate duo tries to find the rings before anyone discovers that they're missing, they leave behind a trail of comical chaos that includes flying lanterns, a flock of doves, a wine barrel barricade and a very sticky finale. Will Maximus and Pascal save the day and make it to the church in time? And will they ever get Flynn's nose right?

2012-01-13

Thor fights to restore order across the cosmos… but an ancient race led by the vengeful Malekith returns to plunge the universe back into darkness. Faced with an enemy that even Odin and Asgard cannot withstand, Thor must embark on his most perilous and personal journey yet, one that will reunite him with Jane Foster and force him to sacrifice everything to save us all.

2013-11-08

The 2010 documentary Under the Boardwalk: The MONOPOLY Story, covering the history and players of the game, won an Audience Award for Best Documentary at the 2010 Anaheim International Film Festival. The film played theatrically in the US beginning in March 2011 and will be released on Amazon & iTunes on February 14, 2012. The film is narrated by Zachary Levi.

2011-03-04

A lonely, down-on-her-luck waitress meets a handsome, quirky jewelry store clerk and thinks that maybe, finally, she's met Mr. Right. The more Molly (Alexis Bledel) gets to know Gus (Zachary Levi), the more she's intrigued by him. But she's also mystified. Gus is absent-minded, preoccupied. Is he hiding something? The short answer is: yes. He's reluctant to share with her that since suffering a brain aneurysm, he's totally lost his short-term memory. Every day is a brand new day, his life starts anew. Every day he sees Molly he struggles to remember who she is and what she represents. Every day, he has to fall in love with her all over again.

2013-04-21

30 year old Sam has his Trick or Treating plan's foiled when his wife stays home sick for the night.

2008-09-19

American-born Ray Rehman comes home one night to find his Pakistani father on his doorstep. Ray's Caucasian mother threw him out. It's an awkward time for his father to move in as Ray just proposed to his Caucasian girlfriend - who hasn't given him an answer. While trying to get his parents back together, Ray meets a South Asian girl of mixed descent, just like him, and must decide where his identity truly lies.

2008-10-18

A live performance of the 2016 Tony-nominated revival. She Loves Me is a euphoric romantic comedy with a soaring score. Amalia and Georg work together at a modest Hungarian parfurmerie, and have disliked each other from the very beginning. He thinks she's stuck up, and she thinks he's arrogant and mean. But each rapturously writes to a lonely hearts pen pal when the work day is done, and it doesn't take long for the audience to see that they're in love without realizing it. Inevitably through some of the most iconic songs in the musical theatre canon (Vanilla Ice Cream, She Loves Me, Will He Like Me?), Georg and Amalia discover the truth as well and rejoice in their love for each other at the story's sweet and musically delightful conclusion.

2016-06-30

When the industry's two biggest stuntmen are nominated for Stuntman of the Year, an over-ambitious documentarian reignites a dormant rivalry between the two men that results in an all out press war.

2009-01-01

The scientists of Jurassic World create a captivating and terrifying new creature that loves hot dogs. But what happens when the hot dogs run out?

2016-10-03

Two lovable rogues must break into the penthouse of an underworld gangster in order to steal a valuable artifact for their employer.

2011-09-03

The compound of an arms manufacturer turns into a zombie nightmare when its workers are given the wrong formula.

A small but brave donkey and his animal friends become the unsung heroes of the greatest story ever told, the first Christmas.

2017-11-17

Rapunzel grapples with the responsibilities of being a princess and the overprotective ways of her father. While she wholeheartedly loves Eugene, Rapunzel does not share his immediate desire to get married and settle down within the castle walls. Determined to live life on her own terms, she and her tough-as-nails Lady-in-Waiting Cassandra embark on a secret adventure where they encounter mystical rocks that magically cause Rapunzel's long blonde hair to grow back. Impossible to break and difficult to hide, Rapunzel must learn to embrace her hair and all that it represents.

2017-03-10

Thor is imprisoned on the other side of the universe and finds himself in a race against time to get back to Asgard to stop Ragnarok, the prophecy of destruction to his homeworld and the end of Asgardian civilization, at the hands of an all-powerful new threat, the ruthless Hela.

2017-11-03

We all have a superhero inside us, it just takes a bit of magic to bring it out. In Billy Batson's case, by shouting out one word--SHAZAM!--this streetwise 14-year-old foster kid can turn into the adult superhero Shazam, courtesy of an ancient wizard.Still a kid at heart--inside a ripped, godlike body--Shazam revels in this adult version of himself by doing what any teen would do with superpowers: have fun with them! Can he fly? Does he have X-ray vision? Can he shoot lightning out of his hands? Can he skip his social studies test? Shazam sets out to test the limits of his abilities with the joyful recklessness of a child. But he'll need to master these powers quickly in order to fight the deadly forces of evil controlled by Doctor Thaddeus Sivana.

2019-04-05

The ambitious friends come together during the holidays after a mystery assailant targets one of their own. A comedic thrill-ride follows, as the wild and unpredictable Psych team pursues the bad guys, justice … and, of course, food!

2017-12-07

A story of two combative shop clerks, Amalia and Georg, who are not aware that they are the recipients of each other's secret love letters. Based on the play, Parfumerie, written by Miklós Láslós and revived by the original Broadway musical by Jerry Brock, Sheldon Harnick, and Joe Masteroff.

2017-10-20

Fans flock to a festival celebrating the most iconic horror movies, only to discover that the charismatic showman behind the event has a diabolical agenda. As attendees start dying off, three teenagers with more horror-film wits than real-world knowledge must band together and battle through every madman, monstrosity, and terrifying scenario if they have any hope of surviving.

2018-03-09

The show begins with 5 New Yorkers sharing their dating disasters ("The One"). The scene shifts to an unnamed restaurant in modern-day New York City. Aaron, a quirky man, enters the restaurant and begins to talk with the waiter. Based on how nervous he is, the waiter guesses that this is a first date. After the waiter seats Aaron, an artsy woman named Casey enters the restaurant. She spies Aaron putting in eye drops as he waits for her, making her dread the date even more; she then orders strong drinks in hopes that the date will be quick and painless. Casey and Aaron exchange some small talk and it is revealed that the date was set up by Casey's sister, Lauren, whose husband Kevin is a co-worker of Aaron's. Through the small talk, they both develop first impressions of each other ("First Impressions").