Photo Gallery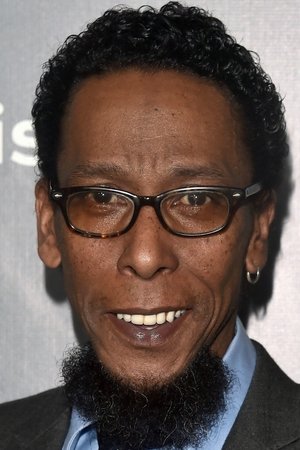 Filmography
Movie Name
Release Date

Dreams can make a life worth living, but they can also be dashed by bad decisions. This is the crossroads whare the Younger family find themselves when their father passes away and leaves them with $10,000 in life insurance money. Should they buy a new home for the family? Perhaps a liquor store? While no choice is easy, life on the South Side of Chicago in the 1950s is even harder.

2008-02-25

Two men identified only as Black Man and White Man start the film as a discussion over a speech on race to be given at school the next day and escalates into an argument about the differences in the races - moving along all of the cultural lines and finding mutual fears and concerns.

2001-08-31

In New York City in 1980, Dexter Mitchell plays half-willing big brother to his neighbors, a trio of exchange students from the People's Republic of China.

2011-12-02

TITUS is the story of a virtuoso African-American jazz musician whose damaged soul has brought him to the status of a nobody. Living in London, far from home, he's wasting away, estranged from his one true love, his vintage alto sax. All hope looks lost until a visitor arrives, Jessica, the daughter he abandoned as a baby…

2013-09-27

A young Indian man struggles in the inner city of New York to support himself and his mentally ill brother... but their lives are unraveling and he falls in with the wrong crowd.

2013-09-24

After going down in the fifth round, boxer Bud Gordon bowed out of the limelight. Now residing in a fixer-upper apartment in New Jersey with his girlfriend, Bud longs for his former Manhattan glory. In an effort to get back in the game, he makes a deal with a crooked restaurateur. But quick schemes rarely bring easy pay-offs and as the consequences of his business negotiations unfold, Bud has to make a choice between his integrity and his aspirations.

2014-04-19

We all have a superhero inside us, it just takes a bit of magic to bring it out. In Billy Batson's case, by shouting out one word--SHAZAM!--this streetwise 14-year-old foster kid can turn into the adult superhero Shazam, courtesy of an ancient wizard.Still a kid at heart--inside a ripped, godlike body--Shazam revels in this adult version of himself by doing what any teen would do with superpowers: have fun with them! Can he fly? Does he have X-ray vision? Can he shoot lightning out of his hands? Can he skip his social studies test? Shazam sets out to test the limits of his abilities with the joyful recklessness of a child. But he'll need to master these powers quickly in order to fight the deadly forces of evil controlled by Doctor Thaddeus Sivana.

2019-04-05

Ace is an impressionable young man working for a dry cleaning business. His friend, drug dealer Mitch goes to prison. In an unrelated incident, he finds some cocaine in a pants pocket. Soon, Ace finds himself dealing cocaine for Lulu. Via lucky breaks and solid interpersonal skills, Ace moves to the top of the Harlem drug world. Of course, unfaithful employees and/or rivals conspire to bring about Ace's fall.

2002-10-25

A spin-off from 'Shazam!' centering on the film's anti-hero, Black Adam.